Follow Robert B. Dance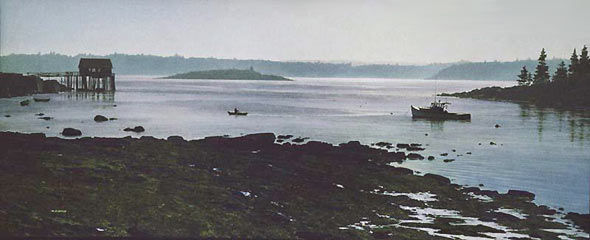 This is one of my better paintings of Maine. An extreme horizontal, it is a panorama of a harbor area. As in many of my paintings, a few elements have been added and many deleted from the composition to arrive at the intended atmosphere.
The painting was done for the International Exhibition at the Mystic Maritime Gallery.